Sold
Out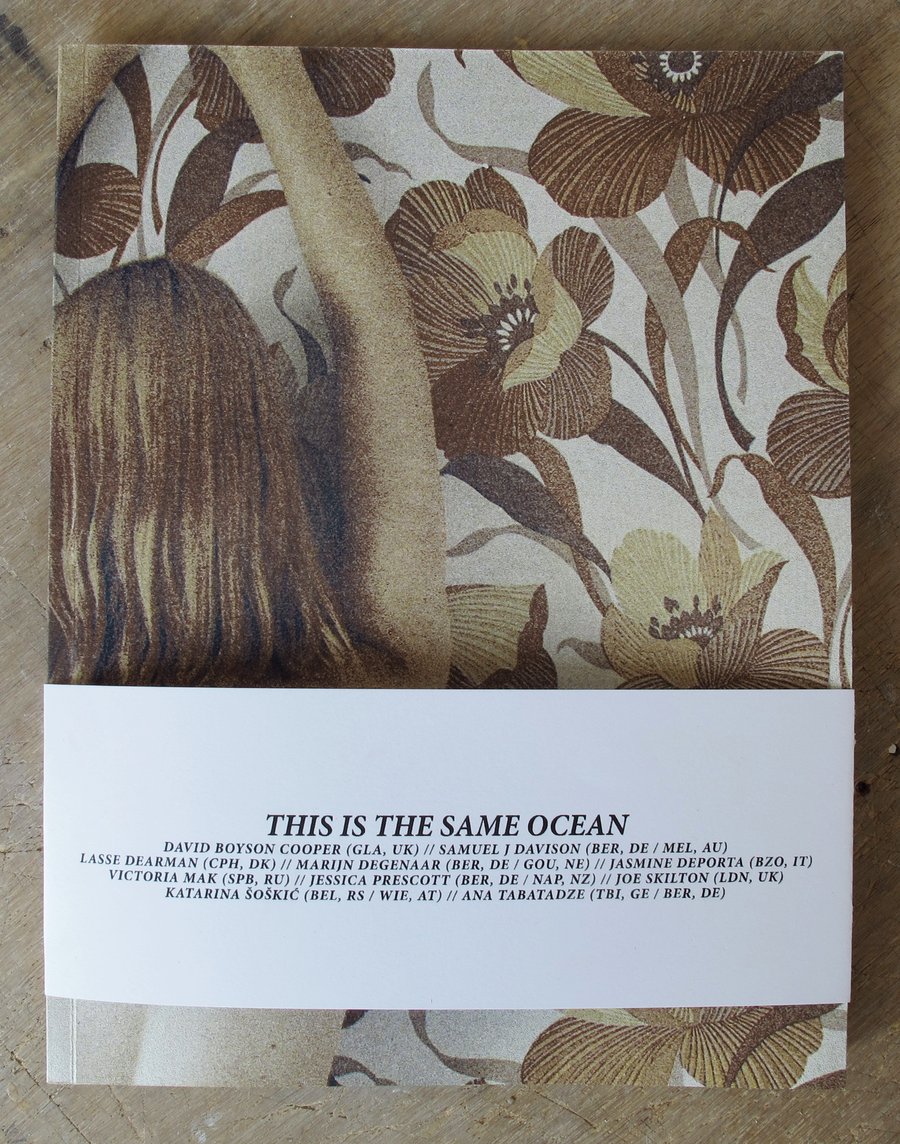 This is the Same Ocean #4
$

20.00
The fourth issue of the Melbourne / Berlin based, risograph photography journal presents the work of 10 European-based photographers. After appearances at the Tokyo, New York and LA Art Book Fairs and being included in the National Gallery of Victoria's extensive Melbourne Now! exhibition, the journal's fourth issue continues to experiment with print and production methods alongside the Melbourne-based Dawn Press studio.
After an Australia-centric third issue I'm particularly excited for number four. It's the first I've published TITSO since relocating to Europe and I've been in touch with a group of photographers working on the continent.
The issue features work from David Boyson Cooper (Glasgow, Scotland), Lasse Dearman (Copenhagen, Denmark), Marijn Degenaar (Berlin, Germany / Gouda, The Netherlands), Jasmine Deporta (Bolzano, Italy), Victoria Mak (St Petersburg, Russia), Jessica Prescott (Berlin, Germany / Napier, New Zealand), Joe Skilton (London, UK), Katarina Šoškić (Vienna, Austria / Belgrade, Serbia), Ana Tabatadze (Berlin, Germany / Tbilisi, Georgia) and curator-publisher Samuel J Davison (Berlin, Germany / Melbourne, Australia).